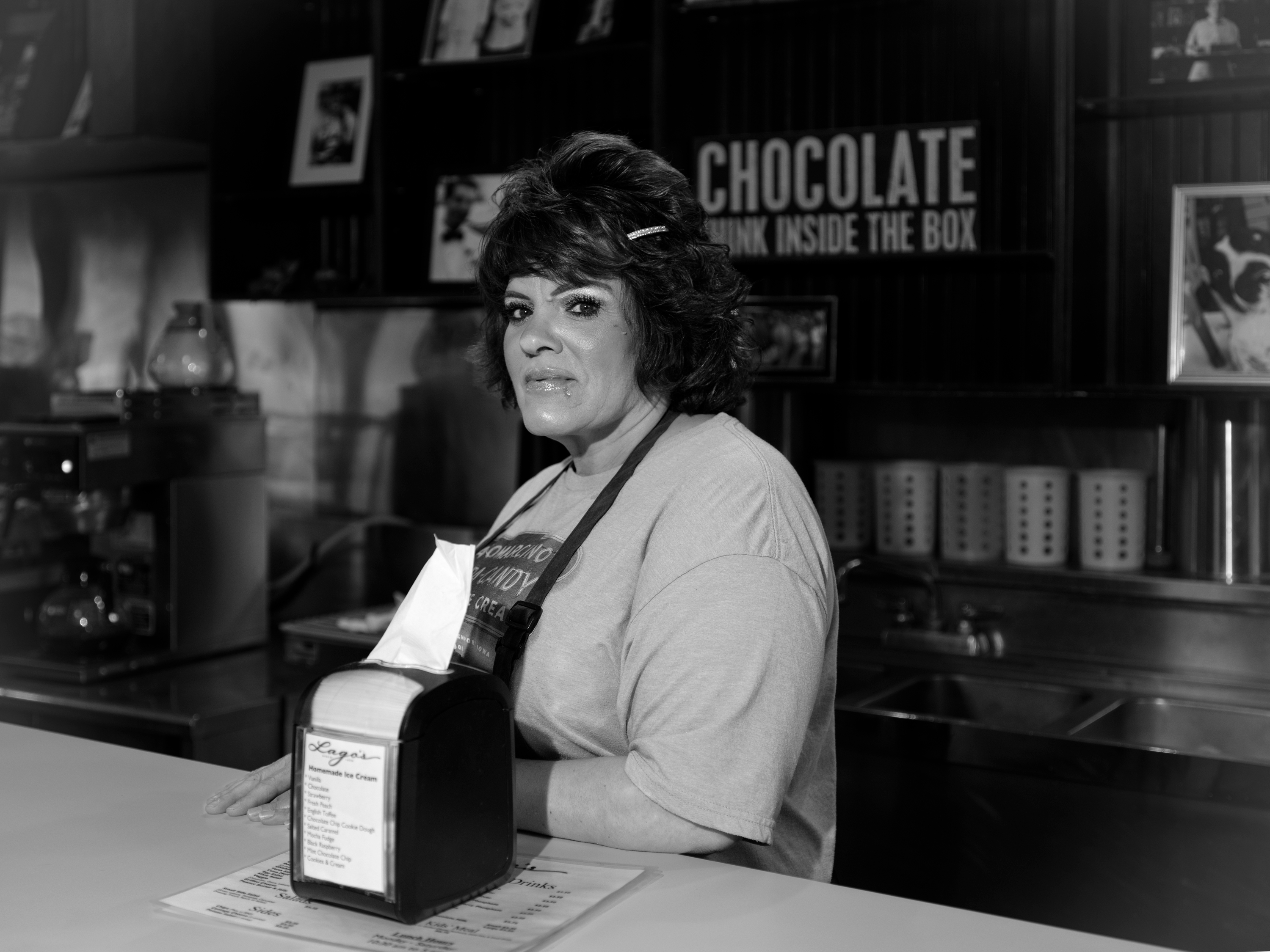 500 mile roadtrip from East Dubuque, Illinois > Cairo, Illinois for Chicago Magazine.
America's Smallest Bank for Bloomberg Businessweek. James A. Sammons may well be the chief executive officer of America's smallest bank. With $3 million in assets, Kentland Federal Savings and Loan is definitely the smallest member of the Independent Community Bankers of America (ICBA), a trade organization for small banks. If you Google "smallest bank in America," you'll see stories about a Michigan bank with $700,000 in assets (it got bought in 2007) and a Texas bank with $2 million in deposits (acquired in 2017). Perhaps most definitively, the Federal Deposit Insurance Corp. was able to verify that, yes, Kentland does indeed have the smallest asset base of any federally insured bank in the country. Beyond its size, Kentland Federal Savings and Loan is unusual in other ways. It has one location, in Kentland, Indiana (population 1,641), no ATMs and no website. There are basically two things you can do as a customer of the bank: obtain a home mortgage or open a savings account or a CD. And when you do either, it will all be—quite literally—paperwork. Sammons, the fourth generation of his family to run the 100-plus-year-old S&L and its only full-time employee, confides that he's a bit tech-averse. "Computers are great when they work," says the 55-year-old, laughing. "I don't have the patience for them."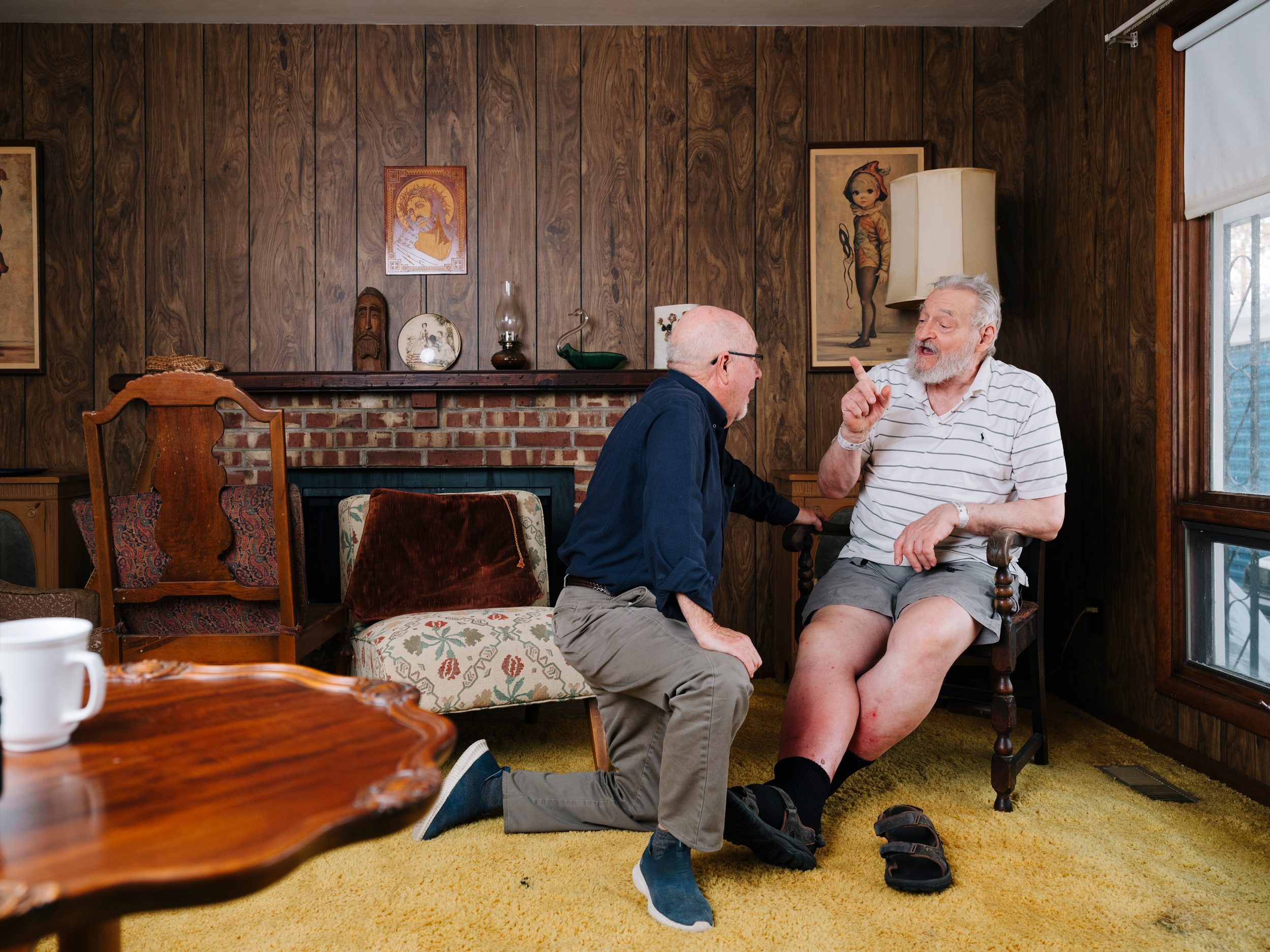 Caregiving In Rural Michigan for WSJ.In recent years, Don Brezinski suffered from a stroke and Covid-19, spent months in hospitals and rehab centers, and lost his longtime partner. The 75-year-old felt alone and near death—until six of his high school friends (pictured here, Mike Boylan) banded together to help him. The former classmates, all in their mid-70s and spread across four states, call themselves Group B for Brezinski. Some hadn't seen him since they graduated in 1964. When the men discovered that their high school friend was struggling, they visited him, monitored his care, and ultimately helped him move to the Paw Paw, Michigan house that his parents left to him when they died. It's where he wants to spend the remainder of his life. "I wouldn't be here if not for them," says Dr. Brezinski.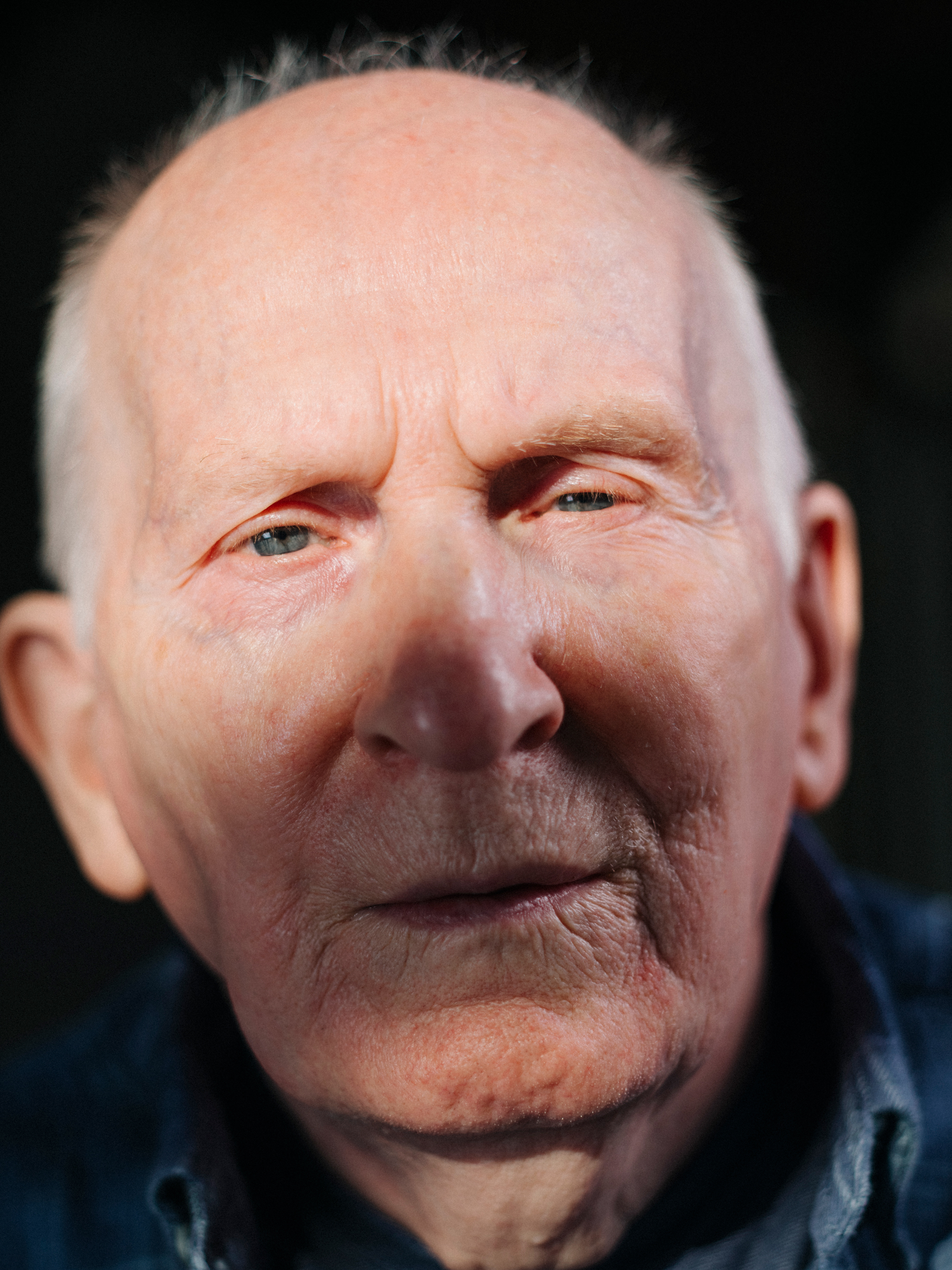 Chester Weger for Chicago Magazine. Weger was convicted in 1961 of the murder of one of three women found slain in Starved Rock State Park in Illinois. He was parolled in 2020 after serving the state's third longest sentence. In 2022, evidence from the Starved Rock murders went to a lab, specifically a glove worn by victim Frances Murphy, which bore a hair. It was a man's hair and the lab retrieved DNA, it was not Chester Weger's. Weger has maintained his innocence in the crime since 1961.
The Arroyo Family for Bloomberg Businessweek. "Sissy's Tangled," the 5-year-old boy's panicked cries echoed down the hallway of the Arroyos' three-bedroom clapboard house in Milwaukee. It was February 2021, and he'd been playing with his 9-year-old sister, Arriani, before bedtime. Their mother was at a Bible study class, and their father was in his basement workshop, out of earshot. The boy had watched Arriani climb atop a toy chest, wrap a metal dog leash around her neck and hook the buckle to the wardrobe door hinge. Now she was hanging 2 feet from the ground, kicking and desperately scratching at her neck. A few days later, after Arriani was buried wearing a princess dress and tiara, her nails freshly painted, the boy told his parents what had happened. They were playing a game, he said, like they saw on TikTok. The game had a name: the blackout challenge. Kids around the world were choking themselves with household items until they blacked out, filming the adrenaline rush they got regaining consciousness and then posting the videos on social media. It's a modern incarnation of choking dares that have been around for decades, only now they're being delivered to children by powerful social media algorithms and reaching those too young to fully grasp the risk.
Matthew Barron, a Chicago Public School teacher falsely accused of sexual misconduct with a student, for Chicago Magazine. The telephone call that upended everything came late on Friday, May 3, 2019. Matthew Baron was in a hotel room in New York City, where he was scheduled to play a series of concerts with Future Hits. On the other end of the line was the familiar voice of Deborah Clark, then the longtime principal of Skinner West Elementary, the high-achieving West Loop school where Baron had taught social-emotional learning and English as a second language since 2015. Clark told him she needed to discuss a serious matter. Over the phone, Baron noticed a quiver of concern in his boss's voice. "Mr. Baron, something you wouldn't believe is happening here at Skinner," he recalls Clark telling him, "and it involves you." At that moment, Baron says, his stomach dropped, "like I was at the top of a roller coaster." He reflexively bit at a fingernail. "Wow, Mrs. Clark, I'm really sorry to hear that," he said. "What's happening? "There's this sixth-grade student … well, Mr. Baron, he's saying that you touched him." "What?" Baron's breathing grew quick and shallow. His eyes fixated on the hotel room's heavy golden drapes as Clark laid out the details of the allegation. A 12-year-old boy, M. (Chicago Mag is using initials to protect the identities of minors), had come forward three days before, saying that when Baron was substituting for the student's regular reading teacher some months earlier, he rolled his chair up to M.'s desk and put his leg and elbow next to the boy's, so that they touched. Then, M. said, as a CNN video played in the darkened classroom, Baron massaged the boy's neck before putting his hand beneath the boy's shirt and rubbing his back for about nine minutes. Clark informed Baron that the Chicago police and an Illinois Department of Children and Family Services investigator had been to Skinner. She also told him that, with the allegation under investigation, he would not be allowed to report to school until further notice. A lump grew in Baron's throat. "Mrs. Clark, this is unbelievable," he said. "This did not happen."
The politics of teaching America's past (Critical Race Theory) and debate amongst parents in a public school district in the suberbs of St. Louis, Missouri for TIME

Victims of Abuse within Boy Scouts of America in Oklahoma, Massachusetts, and California for TIME. In 2019, a group of attorneys said they'd collected information from at least 428 men and boys whose accounts of rape, molestation and abuse indicate the Boy Scouts' pedophile problem is far more widespread than the organization has previously acknowledged. These men are speaking out for the first time, and several of them detailed their allegations of abuse in interviews with TIME. (TIME was not able to confirm the men's specific accounts but spoke with others who said they'd been told of the incidents. TIME also obtained a police report filed by one of the individuals alleging abuse.) If the Boy Scouts file for bankruptcy, the accusers will have a limited window to file claims against the organization, pitting the men and their lawyers in a race against time. They hope to illuminate a problem that has plagued but never fully exposed the Boy Scouts, an institution that for 109 years has vowed to teach youngsters good manners, useful skills and a sense of right and wrong. For generations of men, the Boy Scouts have been central to their identity as good citizens. Presidents from John F. Kennedy to George W. Bush have touted their scouting credentials as proof of a virtuous grounding. Lawyers for the ex-Scouts, though, paint a picture of an organization that has failed not only the boys and men who were abused, but the entire country. Because the Boy Scouts of America are a federally chartered non-profit, they must provide annual reports to Congress, and attorneys for the former Scouts say the organization has not included information about abuse accusations in those reports. "They were reporting…that they were a wholesome organization," says Tim Kosnoff, one of the attorneys, "when they were kicking out child molesters at the rate of one every two days for 100 years."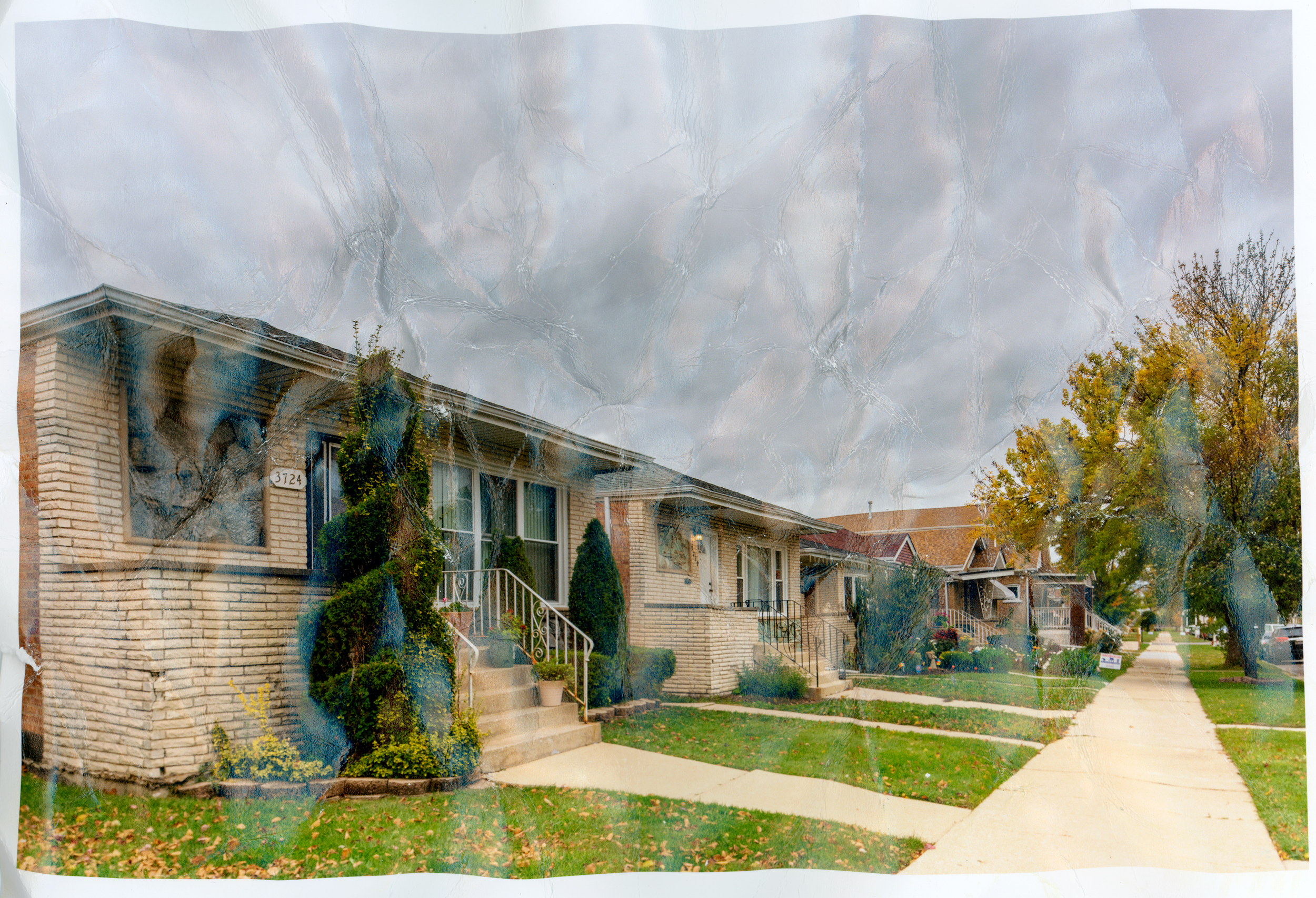 The Day A 737 Crashed Into West Lawn for Chicago Magazine. For years, Evan Cotter Jr. had nightmares about December 8, 1972. That afternoon a United Airlines jet attempting to land at Midway Airport crashed into his bungalow-lined neighborhood of West Lawn (Chicago), obliterating a stretch of it. Two people on the ground and 43 aboard the Boeing 737 were killed. Cotter, 13 at the time, was home when one of the wings smashed into his house. "There was rubble everywhere. It looked like a war zone," recalls Cotter, who still lives on the block. "It was like you were on a movie set, but it was really happening."